---
Student Dashboard
The Student Dashboard allows teachers to see aggregated metrics for individual students. To access the Student Dashboard:
Click on Students.
View the Student Dashboard under Students.



You can filter by the following metrics:

Name
Class Name
Awaiting student responses: The number of questions a student hasn't responded to that are not expired
Student replied: The number of questions a student has responded to
Last active: The last day a student used Along
Last reply: The last day a student responded to a reflection question
For tips on how to use Along data to gain insights for your student(s), take a look at this helpful resource.
Learner Profiles
You can click on an individual student's name to view their Learner Profile. Learner Profiles will have each student's name and profile picture, which teachers they are connected to, and which reflection questions they have responded to.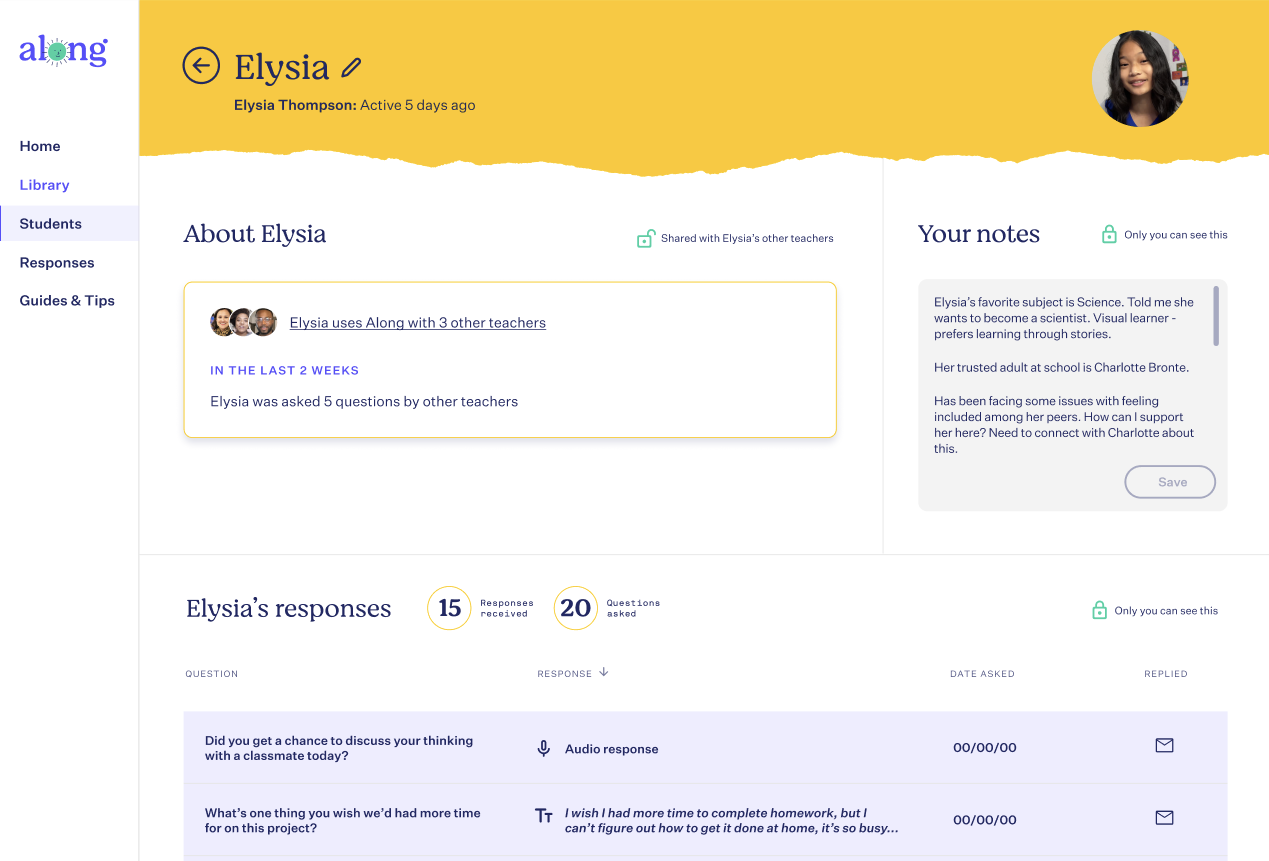 Student Name: You can change how a Student's name appears on their profile by clicking the pencil icon next to their name:


Teacher Notes: This is a space for you to record relevant information about your student to help build your connection through your questions. This information will only be available to you, and not other teachers or students.


Student Responses: You will be able to see which questions your student has responded to, how they responded (text, audio, or video), and when they opened and responded to your questions: